Dear Joseph,
I can't help but wonder if my insistence on trying to solve my mental dilemmas with God's nature is just a by-product of having been raised to believe in him. My psyche can't let go of something that has been so deeply-ingrained into it from such an early age. I look around to find His holiness at work and all I can see is that blessings and cursings seem to be scattered about all over the earth, independent of anyone's religious tendency.
I feel like God ought to take more responsibility for the world He gave us and the people He populated it with.
"Faith is things which are hoped for and not seen."
The missionaries and I talked briefly about what faith really means. I told them I'm not holding out for the clouds to part and ethereal light to descend from the Heavens before God Himself alights on a mountain top to proclaim the truth of His existence to me personally. If you have proof of something, that's not faith, that's knowledge. What I would like, what I think I am waiting for, is just a feeling, the awareness of some sort of connection to something—anything—when I pray. Then I can exercise my free agency and choose to have faith that it is God on the other end of that connection.
I was once certain I had the love of God and then when I reached out for it, it wasn't there.
I've felt like God's a general and I'm a soldier, but were of two different camps, and even though I'm not under his command, our two armies still fight the same foe. I feel like I can respect His position without feeling like I have to serve under Him.
For me, It's the implied obligation and debt of servitude to God that causes so much of my anger and turmoil. Like that marathon runner analogy I wrote you before: just because He finished the race first shouldn't mean I owe him my unflinching obedience.
—Thomas
---
Dear Thomas,
You have many seemingly scattered thoughts to address in your letter to me, but I think there's a common thread I can touch upon that will help answer all of your questions at once. But first I need to quote you:
"… Blessings and cursings seem to be scattered about all over the earth, independent of anyone's religious tendency.
"I feel like God ought to take more responsibility for the world He gave us and the people He populated it with."
To our limited, mortal perspective, the world does seem to be in turmoil no matter where we look or what groups of people we look to. After all, God "sendeth rain on the just and on the unjust" (Matthew 5:45). But part of the test of life, is not to see if God will take care of the world, but if we will. He gave dominion to Adam, and that responsibility passes to us (Psalm 8:6). We just happen to be failing miserably, and the earth, a living thing with a spirit, cannot abide our wickedness upon her face without herself revolting and dying.
Old Alexandrian notions of matter being evil led to the eventual loss of the original Christian teaching that God organized the world from unorganized matter that already existed (you remember my letter on the correct Hebrew of Genesis 1:1, right?). These same false notions thought that if God dwelt in "Heaven" it was necessarily high above the earth in a place free from the 'evil' matter of the earth. Hence Hell was seen as being even lower than the earth—deep down beneath it in an underground pit of fire, to be exact.
But this is simply not the case. The truth is much more ennobling and wonderful to comprehend: the earth herself is to become the abode of the celestial—the celestial kingdom, the third heaven, the greatest of mansions—whatever you would like to call it, it is the destiny of the earth to become such. This place where we now live is what some are destined to inherit (see Mathew 5:5, for example, where it is said that "the meek… shall inherit the earth;" see also Doctrine and Covenants 88:25-26, 130:9; and see Genesis 15:18-21 for an example of someone actually inheriting their portion in eternity).
The issue, then, is not for God to 'take more responsibility for the world,' but for us take the responsibility to tend and beautify it, like God, the eternal gardener, did when Eden was still upon its face. This is done both through physical care and spiritual righteousness.
When wickedness abounds upon the face of our planet, as it does now, she reels in pain. It is only a matter of time before our pollution (and I don't mean just physical pollution, but spiritual pollution) causes the earth to act strangely and in a manner inconsistent with the predictions of science. The prophet Enoch saw the spirit of the earth mourn with sadness at the wickedness of man in his day:
"And it came to pass that Enoch looked upon the earth; and he heard a voice from the bowels thereof, saying: Wo, wo is me, the mother of men; I am pained, I am weary, because of the wickedness of my children. When shall I rest, and be cleansed from the filthiness which is gone forth out of me? When will my Creator sanctify me, that I may rest, and righteousness for a season abide upon my face?" (Moses 7:48).
What Enoch here observed was prior to the great flood of Noah's day, an abnormal world event spurred by the wickedness of her 'children.' If in our day we look about for physical segregation of curses and blessings into geographical camps that delineate the location of false and true religions, respectively, then we will come up to the conclusion that all is for naught and no one religion contains the whole truth. But what would then be observed is not the lack of a people who worship the truth, but the result of great spiritual pollution blocking the light of Christ from nourishing the world so that even the righteous, who are themselves scattered about the globe, cannot be known by their crops and their sunshine.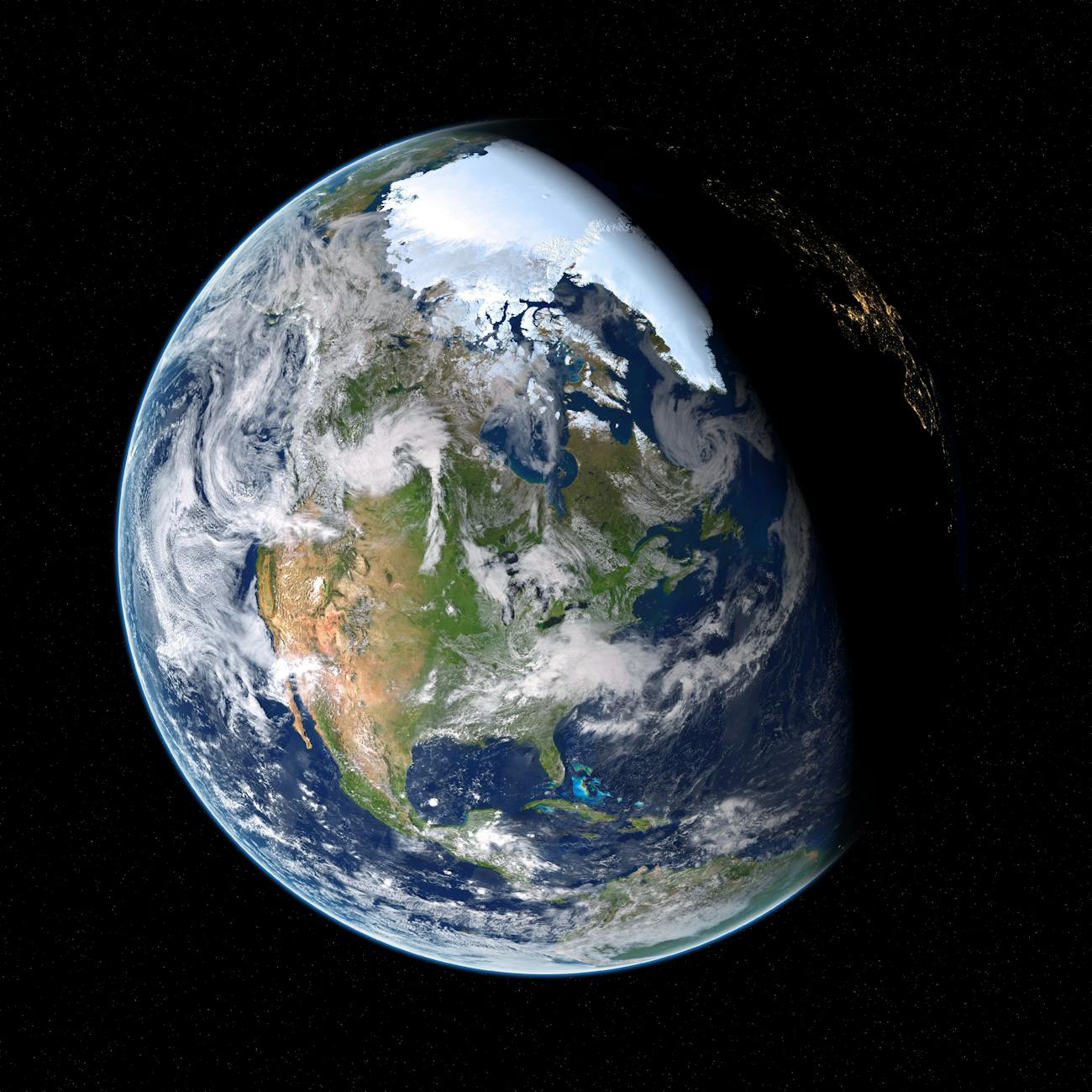 In dark times as these, the ability to recognize truth by one's spiritual senses becomes paramount. As the prophet Brigham Young taught:
"… Man can be deceived by the sight of the natural eye, he can be deceived by the hearing of the ear, and by the touch of the hand;… he can be deceived in all of what is called the natural senses. But there is one thing in which he cannot be deceived. What is that? It is the operations of the Holy Ghost, the Spirit and power of God upon the creature. It teaches him of heavenly things; it directs him in the way of life; it affords him the key by which he can test the devices of man, and which recommends the things of God."
You, Thomas, have been presented with the Gospel in its restored fulness. Many things in the world will appear to contradict its message and to testify that it is false. But you have a feeling heart, that is where you may sense the Spirit of God, and it is there that you must plant the seeds of belief (see Alma 32:27-34 and Matthew 13:1-23). It is not with the outward senses that you must judge the truthfulness of anything; instead, by the spirit of God you can "know the truth of all things" (Moroni 10:5, emphasis added), including the nature of God, which you believe to be somewhat imperious.
Joseph Smith said, "It is the first principle of the Gospel to know for a certainty the Character of God…." I believe you have every right to reach out to Him in faith and feel His love in return. Your expectations seem very level-headed, and your concept of faith versus knowledge (the former not requiring proof) is also very agreeable.
But faith contains a component often overlooked that goes beyond just the hope in the unseen: faith must also be in something that is true. The Book of Mormon phrases it thus: "Faith is not to have a perfect knowledge of things; therefore if ye have faith ye hope for things which are not seen, which are true" (Alma 32:21, emphasis added). So I would posit that if you have not yet felt a connection to a being who you view as your 'general,' it is perhaps because there is no such being with whom you ought to be connected.
As an Apostle has noted:
"As soon as we learn the true relationship in which we stand toward God (namely, God is our Father, and we are His children), then at once prayer becomes natural and instinctive on our part…. Many of the so-called difficulties about prayer arise from forgetting this relationship. Prayer is the act by which the will of the Father and the will of the child are brought into correspondence with each other" (Bible Dictionary, "Prayer").
One of God's true characteristics is that He does not imply an 'obligation and debt of servitude' to Him, as you say. If He wanted it, He should have sent us here without agency to get it; instead, He desires for His children to willfully choose Him as their Father (reread my letter to you about Satan's alternative plan of coercion for our lives). If we will be 'under' God in eternity, it is simply in the way a son is under his father: it is nature and the one who came before paved the way for the one who came after.
To return to the marathon runner analogy, you said:
"… Just because He finished the race first shouldn't mean I owe him my unflinching obedience."
You're right: our Father in Heaven did in fact run His race long, long ago, and we owe Him nothing for it—not even obedience. It is and always will be our choice to run the course after He shows us how. The fact that you are here on this earth, however, shows that you started the race already—and with the intention of finishing, I would imagine. In other words, It's too late to consider if you will run the race; now you must consider if you will finish it. Unfortunately, neither you nor I can possibly run the race to the finish: we're too weak on our own! This is where Jesus Christ comes into your incomplete picture. He is "the way… and no man [could possibly run the race back] unto the Father, but by [Him]" (John 14:6). We must take His name upon ourselves and follow the instructions He has provided (the Gospel) in order to successfully run the race.
Thus it is not the Father to whom you owe your unflinching obedience, but the Son, if you desire to be where God is.
To re-quote Joseph Smith, "It is the first principle of the Gospel to know for a certainty the Character of God… and that He was once a man like us; yea, that God himself, the Father of us all, dwelt on an earth, the same as Jesus Christ Himself did."
God's earth, when He was a man like us, became His celestial abode because He pierced the smog of spiritual darkness that once presented Him with a choice: have faith in what is unseen yet true, or have faith in what is seen yet untrue. Likewise, this earth will become your celestial abode, as a joint-heir with Christ, if you too can see with spiritual eyes to a greater truth than what you have heretofore believed: God is your Heavenly Father and He loves you perfectly, and He is not a domineering, cigar-smoking authority figure who wants you to bend to his will.
Remember, "no man can serve two masters: for either he will hate the one, and love the other; or else he will hold to the one, and despise the other" (Matthew 6:24). You cannot pray to both a true God and a false one. You must plant the seed of belief of the former in the soil of your heart now: your eternal, geographical inheritance depends on it.
—Joseph